Welcome to School Club
Welcome statement – Andre Nel – General Manager, Sustainability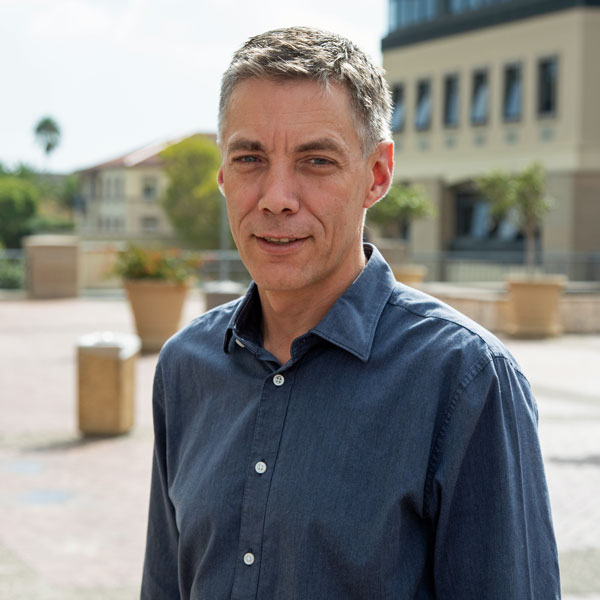 Sustainability businesses have an important role to play in the building of sustainable communities – a responsibility Pick n Pay embraces wholeheartedly. It is not simply a philanthropic way of thinking; it is an act of enlightened self-interest. In our case, the more economic freedom that exists within South African society, the more scope there will be for growth in the retail market. It is no surprise that our view is the same as it was at our inception – big businesses must work together towards securing the economic security and social wellbeing of generations to come.
We are a truly South African company and have always operated in the best interest of our people and our communities. Pick n Pay behaves intrinsically according to our entrenched value system and we have little doubt that we have a positive impact on the lives of South Africans.
In a country with so many social responsibility needs, it's important for businesses to work towards implementing CSR projects that generate scale and wide impact. The Pick n Pay School Club platform does just this, falling in line with Pick n Pay's mantra of 'doing good means good business' – to be able to give back to the communities we service, to make real changes in educator and learners lives, and to provide enriched education so that every learner can reach their full potential.
Our mission:
To support South African educators and learners with content and experiences that are relevant, exciting and stimulating for enhanced learning to uplift communities.
Our values:
We value and are passionate about the education of tomorrow's leaders.
We are compassionate about and respectful towards our educators.
We believe in supporting and participating in our communities and making a difference in their lives.
We live by honesty and integrity and are accountable to the schools we serve.
We are hardworking, caring, inquisitive and confident.
We stand up for what is right.
We love what we do and make sure we have fun doing it.
We are grateful for our partners on the platform – that have the same goals, beliefs and aspirations that we are all passionate about – inspiring learners to become the leaders of tomorrow, giving educators the tools to get them there and in return creating business advantage based on 'doing good'.
Welcome to School Club!
SUPPORTING EDUCATIONAL PROJECTS
EDUCATING FUTURE LEADERS
Pick n Pay School Club has been operating for 19 years and is one of the most influential and dynamic public-private educational initiatives in South Africa. The Club reaches 3 180 schools and makes much-needed educational resources available through private sector funding.
Our Facilities
We Are Providing an Environment for Our Students to Grow & Excel
"I, Meena Singh, an educator at Olympia Primary have been a member of Pick n Pay School Club since its inception. To date one of the striking features is the way it has evolved over the years, keeping up to date on the school curriculum and the needs and wants of educators and learners. The resource material provided each year is of an exceptional standard and suggestions given are most often accommodated.
This is one programme that is very interactive with well trained consultants who go the extra mile to assist educators. Please can we ask for learner workshops to be incorporated into the programme?"
"As a Pick n Pay School Club coordinator I have found the resources and information extremely valuable to both educators and learners. The competitions and extravagant prizes boost the moral for learners and educators alike.
In my opinion, Pick n Pay School Club is the only platform that allows learners an opportunity to strive for excellence. They come on board to assist educators and, with the Pick n Pay brand, Clayridge Primary is placed on the map. The Pick n Pay Hero Awards is a programme that I am extremely fond of as it appeals to the heart and soul of a child and not merely on academic performance.
Please continue doing the excellent work you do. Shannon Naidoo indeed keeps us abreast with focus workshops resources and not forgetting the exciting competitions.
Well done to the Pick n Pay School Club team!"
"I get emotional when I think about what Pick n Pay School Club has done for our school over the years. We value their material, which we receive yearly, that goes a long way in helping our teaching and making the learning process fun.
Having won Hero Awards for 3 years running is a milestone achievements and it is a reflection of excellence. I'm very happy to end each and every year with a celebration, excitement and tears of joy. I am proud of the learners that I mentor, teach and co-work with. Some are in high school but I keep a close eye on them and engage with them as they will always be part of my team. I love them so much.
Thanks a lot to Pick n Pay School Club for acknowledging the young heroes who have a positive impact on fellow learners, their school and the community. This award inspires learners to drive change not only in their personal lives but in others as well.
If it was not for the one and only man who is always there for us in sharing his expertise, mentoring skills and always having faith in us! I refer him as our guardian Angel because he is always there for us in all projects that Pick n Pay School Club initiates. All credits goes to Mr Lulama Qwenqa for his passion, faith, integrity… for the benefit of an African child!"